RE
At St Mark's Church of England Primary School, we study RE to enrich the quality of children's lives so that they can become global citizens with the confidence and vocabulary to interact with people from different cultures and backgrounds. In our school, we want children to flourish and know they are loved, cared for and valued. As a Christian school, our faith and Christian Values are central to all we do. The teaching of Christianity is at the heart of our RE curriculum which ensures pupils have endless opportunities to look beyond themselves, ask 'big questions' and think globally about life and develop an understanding of the world. . The school's vision, values and ethos are all reflected in RE planning to ensure that we treat everyone in the community with love and respect. We make sure that our teaching of the importance of Christian Values is firmly rooted in the teachings of The Bible.
'God saw all that he had made and he saw that it was very good'.
Genesis 1:31
Inspired by learning in beautiful surroundings, we have become a school community that flourishes in learning and life. When we reflect on the wonder that is God's creation, we are encouraged to grow into enthusiastic learners who respect, value and reach out to others on their own learning journey.
Jesus said, "I have come in order that you might have life; life in all its fullness."
John 10:10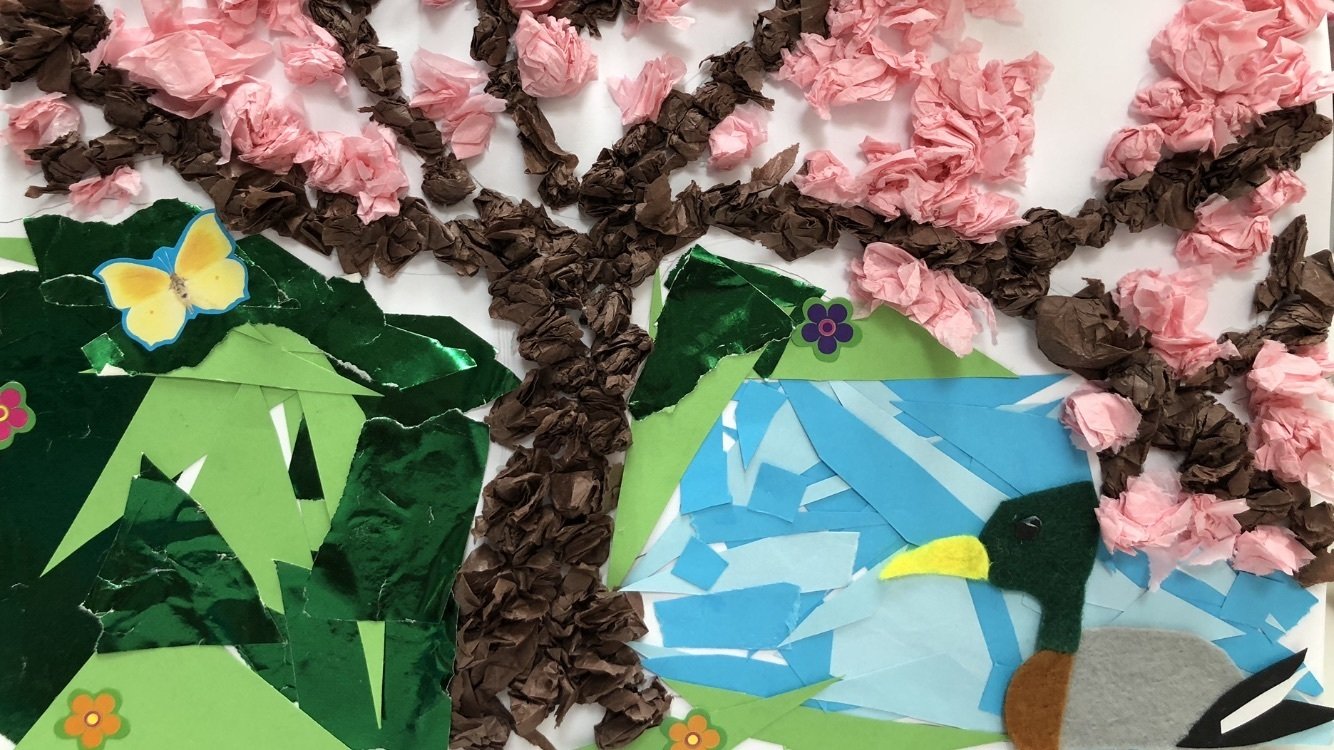 Intent
In order to teach RE we follow the Kent/Medway syllabus incorporating 'Understanding Christianity' and the Diocesan units for other faiths. This ensures a progression of knowledge and skills as children move through the primary phase. An emphasis is placed on enquiry led learning in order to develop the whole child's ability to make connections on their own lives.
Implementation
We use the National Curriculum and our self-developed 'Pilgrim Progress' assessment procedures provide support for staff and pupils to monitor their progress against the gaining of key skills and knowledge. This important spine allows us to manage our split classes and plan a clear four year cycle of topics and learning that begins with an individual child's starting point. The foundation stones to a successful education lie in the acquisition of basic skills and knowledge.
Through the Understanding Christianity resource, the use of an enquiry approach engages with significant theological concepts and the pupil's own understanding of the world as part of their wider religious literacy. Using the Kent Agreed Syllabus we learn about other religions and world views, fostering respect for them. Links with our Christian values and vision, and support for pupil's spiritual, moral, social and cultural (SMSC) development are intrinsic to our RE curriculum and have a significant impact on learners. When pupils have additional needs, we work to enable each child to overcome learning barriers and help create a pathway to success. 
Impact
The impact of the school's religious teaching occurs both formally and informally. The children's religious learning journey shines through discussions in class and worship and is also evident in their written work. Furthermore, it is recorded in a whole-school shared book which displays and records moments of reflection and spirituality, photographs, thought bubbles and post-it-notes. Assessment is based on our Pilgrim Progress, which is shared across our Multi Academy Trust.
At St Mark's Church of England primary school we are keen to promote service to others in our community for those less fortunate than ourselves. We encourage the pupils in our school to think and care about others. We have a link with The Young Lives Foundation whom we recently supported over the Christmas period to donate Christmas gifts. We look forward to continuing this support in the next big date in our Christian calendar - Easter.
We had a visit from Lenny the Lion from the Young Lives Matter Foundation in Maidstone to talk to us about the fundraising they do to help children in foster care. As a church school we were excited to contribute to their task of donating Christmas gifts so that all children can wake up on Christmas morning feeling loved and cared for with a gift tailored for them. We were overwhelmed with the Christian act of kindness and generosity from the children and local community with their wonderful donations.
St Mark's are very pleased to welcome back The Family Trust to support us in delivering worship to the whole school.
Please see a list of dates and times for upcoming visits:
Term 3 – Wednesday 19 January at 2.45 pm
Term - 5 Wednesday 4 May at 2.45 pm
Term 6 – Wednesday 6 July at 2.45 pm
We follow Pilgrim's Progress for assessment: