Well done to all of the children who created sentences inspired by the pictures below! It was really tough to choose only a few. Here are a selection of them!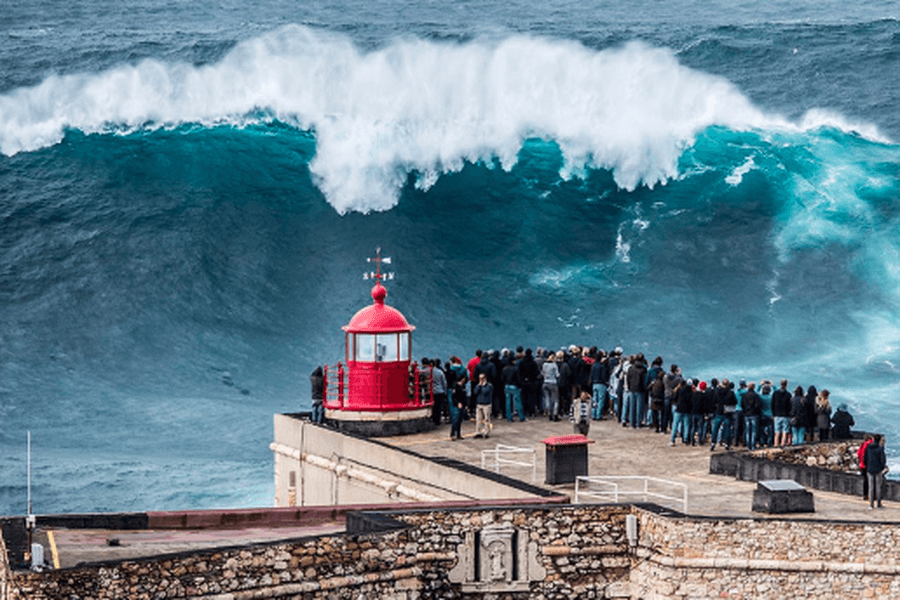 On the packed pier, the shocked people - whose mouths were open - looked on, despite the gargantuan wave looming over them. (Oliver)
Petrified and speechless, the crowd, with little hope, watched as a destructive, life threatening tsunami - which they didn't expect - loomed over them, while shrieks filled the air. (Hope)
Without warning, the mighty, blue wave, which towered over the crowd, terrified everyone as the enormous storm raged on. (Seren)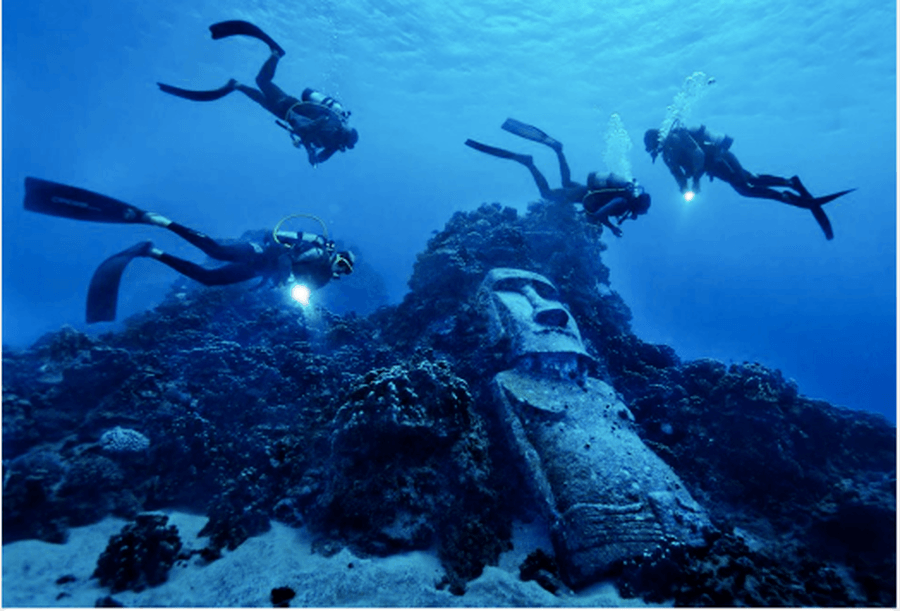 Glowing brightly, the large lights, which illuminated the reef, reflected off the statue, while the divers looked for more treasure. (Imogen)
Scared, the fully-trained scuba diver came across a statue that was thousands of years old, as his oxygen tank began to run out! (Samuel)
Diving ever deeper, the brave, fearless divers (who were below breathing level) explored the treacherous lost city while it trembled slightly. (William)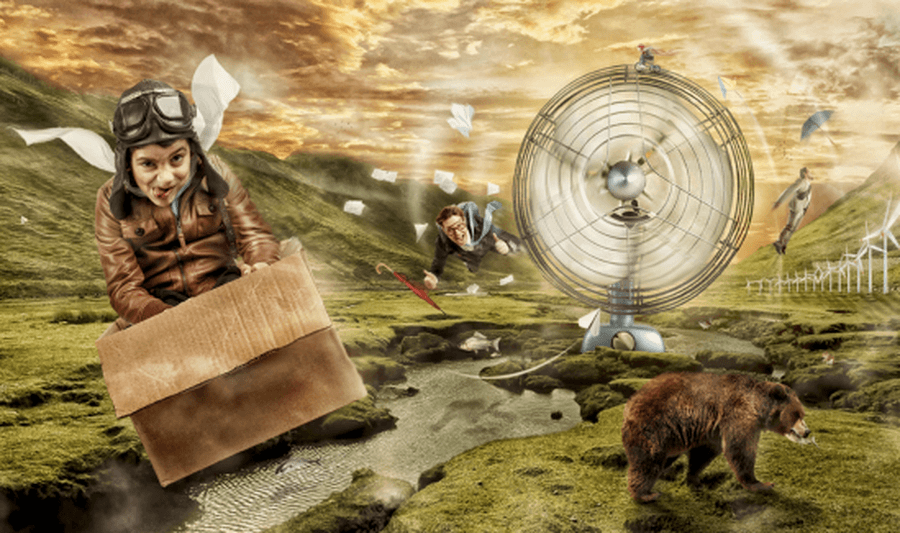 Slowly, the quiet bear - who was trying to ignore the screaming - stumbled across the busy track as the boxes flew by. (Patryk)
Courageously, the jubilant boy, whose cardboard box miraculously soared through the sky, raced furiously away from the dangers below until he was far away from jeopardy. (Elijah)
Like a tornado, the fan, which blew all the villages away, grew bigger and bigger until it was all-powerful. (Jake)
Congratulations to the winners of the Home Learning Writing Competition (11.10.19) - they each described a setting of their choice using a wonderful range of vocabulary. Well done Maisie-Rose, Oliver, Maggie-Grace and Lotanna!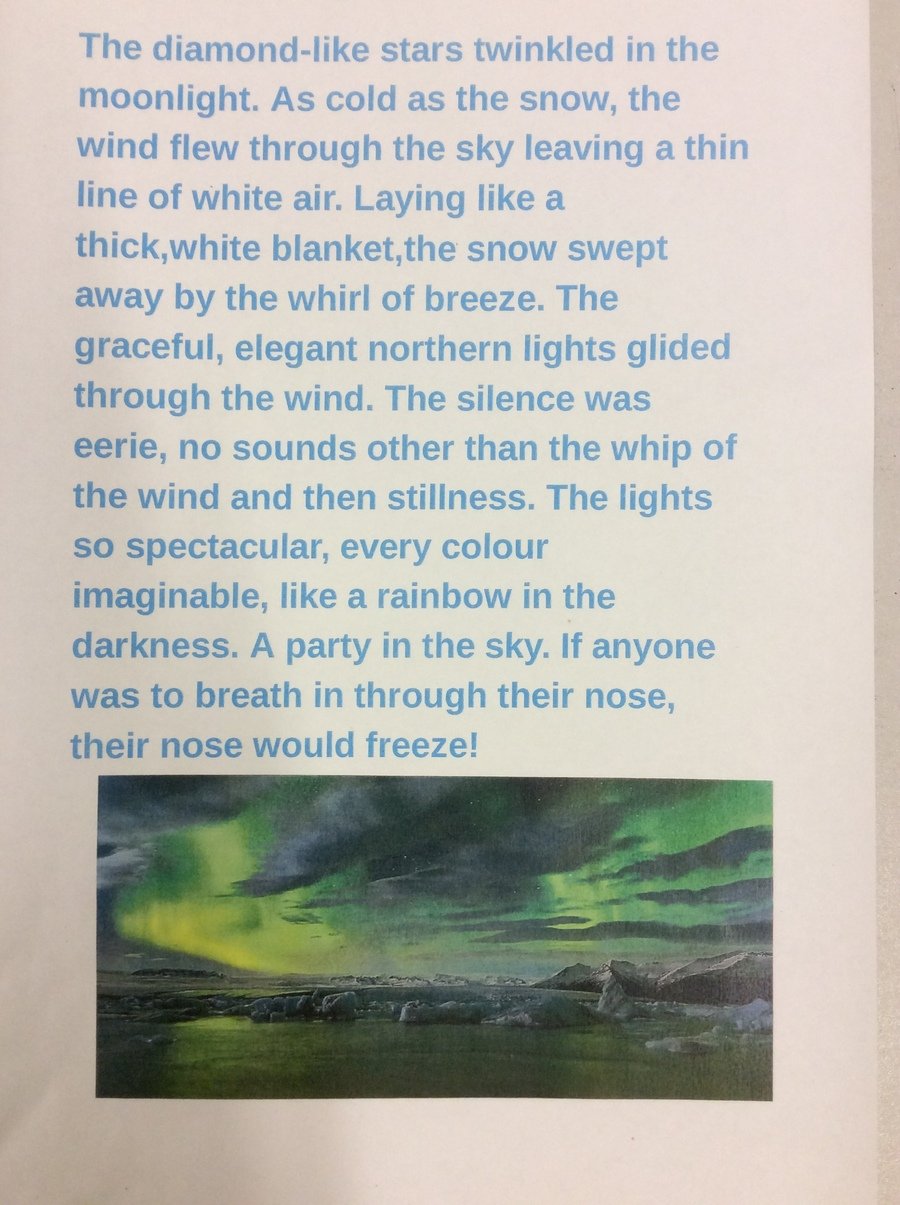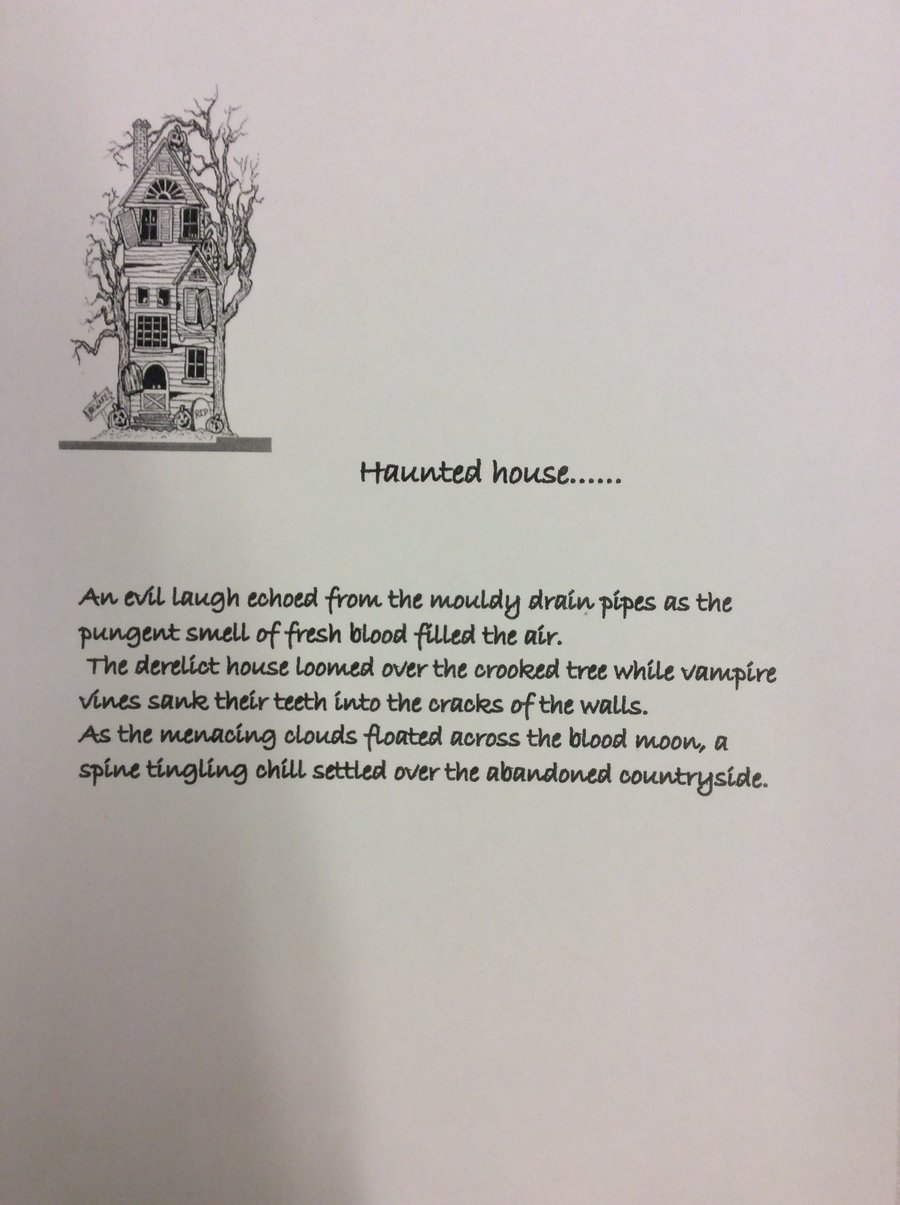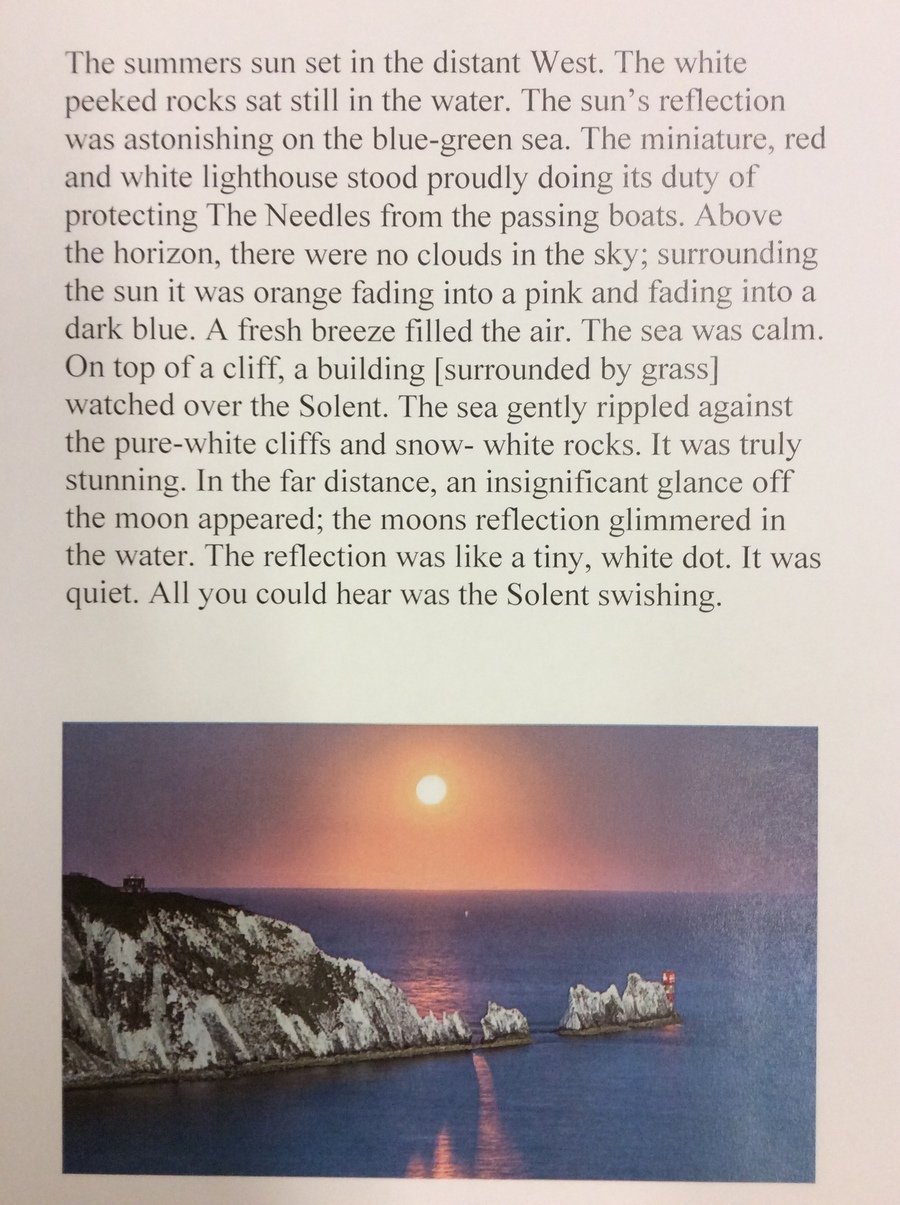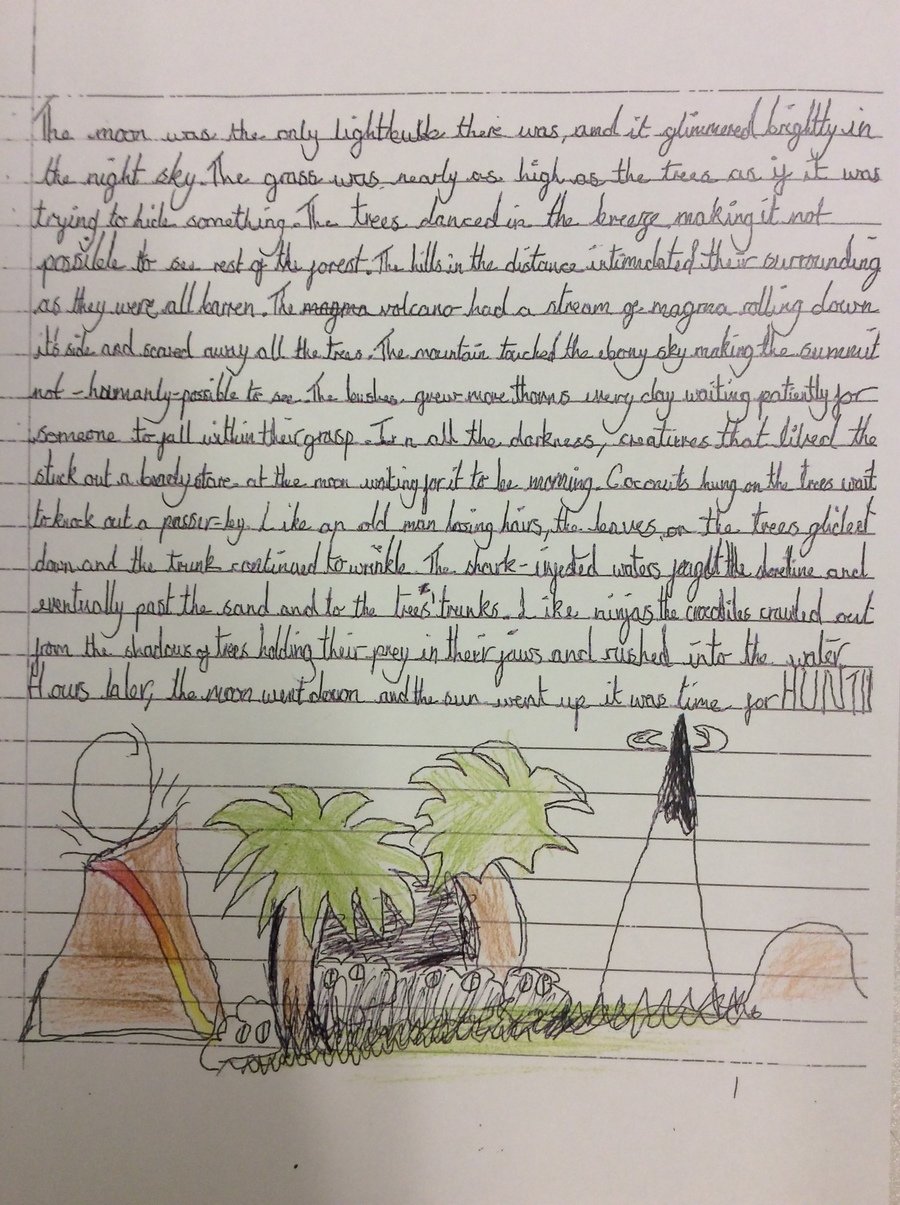 Congratulations to the winners of our home learning task! They each created a fantastic poster about 'Expanded Noun Phrases' - take a look! Well done Elijah, Seren and Isobel!
Thank you to all of the children that took part, it was an almost impossible decision choosing our Top 3.